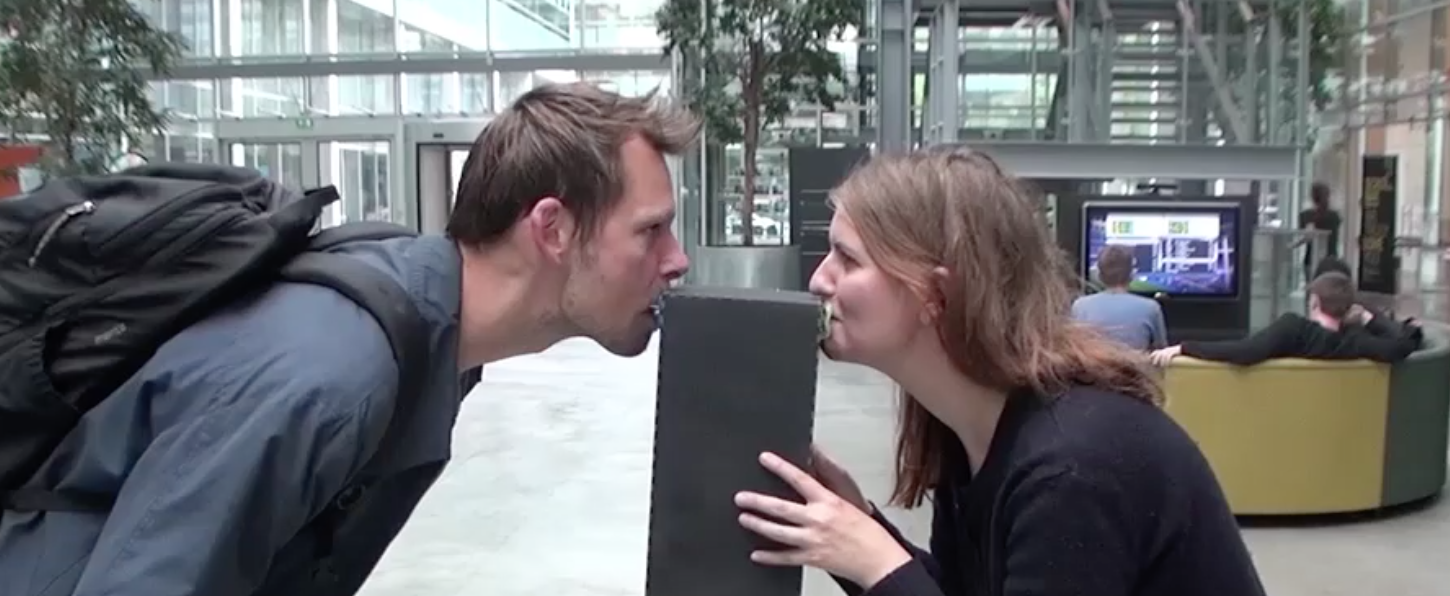 Smooch Station
Smooch Station
😗Smooch Station is a co-op licking game for two players. 😙
It explores the intimate meeting of two people through eye contact, with the mouth and tongue as input.
Smooch Station is a box on a metal post with two pacifiers on each side.
To play you must lean forward and grab the pacifier with your mouth. Now you are able to flick the pacifier's nipple with your tongue! The objective is for both players to flick it at the same time, which triggers a sound and lights up an LED. When all LEDs are lit up, you (both) win!
Yes, the pacifiers are removable and will be disinfected between games. You know, health and safety and stuff ;)
Details:
A hole has been drilled in the pacifiers, so that a flex sensor can fit in. The sensor is connected to an Arduino board that handles the input, sound and lights.
[more details to be added soon-ish]
Designed and developed by:
💋raghaaav
👄 Anne Clausen
👅 Johannes Følsgaard
💏 Lise Ivanouw
Alt Ctrl Game Jam 2015, Copenhagen